About Ronda Pollock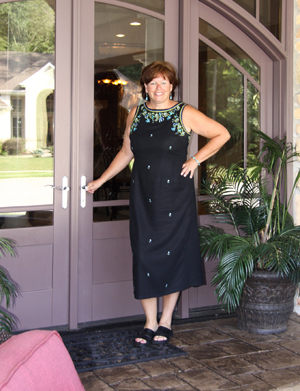 Hello, I'm Ronda Pollock and I'm partnered with the F.C. Tucker Company. I am very excited to have the opportunity to work with you and your real estate needs. It's my goal to make your transaction a smooth and enjoyable transition for you.
I'd like to let you know a bit about myself:
I have a terrific husband, Steve, who is a contractor and we have two boys. Luke is a college student and Sam is a senior at Avon High School. We have been married for 29 years. We both enjoy every aspect of real estate. We have remodeled several homes for our family and have been in the rental business for several years.
I began my real estate career in February 2002. I have been a consistent top producer. My fundamental belief is that we should "police our own" and with that said, have volunteered two three-year terms on the Metropolitan Board of Realtors Grievance Committee and currently hold a seat on the Professional Standards Board.
I received my broker's designation in January 2004. I have numerous designations including:
Relocation Inventory Specialist
Destination Services Specialist
Marketing Assistance Specialist
E Certified Certification
Multi-Million Dollar Club
Presidents Society (top 3% nationally)
Member, MIBOR – Metropolitan Indianapolis Board of Realtors
Member, NAR – National Association of Realtors
Member, IAR – Indiana Association of Realtors
I am one of the lucky few who can honestly say, "I LOVE MY JOB!" Since my real estate "debut", I have always looked forward to getting to work. I have met wonderful people and have made life-long friendships along the way. The majority of my business comes from referrals from past clients.
Rest assured that I am confident in my ability to help you buy or sell your home in the shortest period of time and with the best terms possible.
What sets Ronda Pollock apart from the other 6,000 Realtors in Central Indiana?
Statistics from The National Association of Realtors report that the average real estate agent has a career span of two years. Ronda is going on 9 successful years of selling homes.
The National Association of Realtors also reports that the average Realtor across the country sells 4.6 homes per year. Ronda sells five times more homes than the average local agent in Hendricks & West Marion Counties.
"We believe that real estate is a local business. We specialize in selling homes in a specific area; Hendricks and West Marion Counties. This allows us to truly be experts in our market area."
Ronda Pollock is in the top 6% of agents in MIBOR during 2009 with number of clients represented.  Ronda Pollock was a member of the Presidents Society in 2008 which represents the top 3% of realtors in the nation for the real estate network.
Proven Customer Satisfaction…
"Ronda Pollock was an excellent realtor with attributes that include professionalism and a wonderful personality blended with marvelous insight. Her qualities helped me through a difficult move process"
– Ella
"Ronda Pollock was wonderful. We couldn't have had a better agent."
– Suzanne and Ken
"Ronda showed genuine interest in getting to know us and finding the home that best suited us. Despite having family issues, we were pleased that Ronda spent the time to be attentive to our needs."
– Bill and Donna
"It was great working with Ronda. She is very enthusiastic and made our first home buying experience wonderful!"
– Michelle and Ryan
"A friend referred us to Ronda Pollock. We are first time home buyers and Ronda made the experience fun and easy. We love Ronda. She found the perfect house for us!"
– Katie, Eric and baby Luke
"After I talked to Ronda, I knew she could find my house. It was a big deal for me and Ronda made it fun so that I could be comfortable. I was happy!"
– Christina
"Ronda was fabulous to work with knowledgeable, patient, and a lot of fun to hang out with!"
– Steve and Kristen
"I have known Ronda Pollock for close to 20 years. I knew she would serve me well. Ronda was extremely helpful, the whole home buying process was seamless. She made it easy for me."
– Mark
"Ronda Pollock is the most service oriented realtor I have ever dealt with. She is world class!"
– Scott and Cindy
"Ronda was extremely patient with us as we sorted through many homes before we decided on the home in Avon. She made the first time home buying experience a memorable one"
– Nathan and Kathy
"Ronda was wonderful to work with and completely met all of our expectations as well as she gave us great insight in directing us to the perfect house!!"
– Pete and Raeanne
"My husband and I can't say enough nice things about Ronda Pollock. We began our realtor selection approach by interviewing five realtors from five different companies. After the first meeting, we narrowed down our decision to two candidates. We thought our decision on the one was going to be difficult BUT after the initial meeting, Ronda quickly set herself apart from the others. First, we received a thank you card from Ronda in the mail: the other person didn't acknowledge our interest. Second, Ronda called and continued to express interest and excitement. Third, Ronda put a personal slant on our relationship. She cared about US and not just the HOUSE. Our experience with Ronda from beginning to end was warm and professional. Ronda has a roll up your sleeves attitude which is necessary in today's competitive real estate world. You have a gem when it comes to Ronda. Hats off to Ronda , we made an excellent decision by choosing her."
– Teresa and Joe